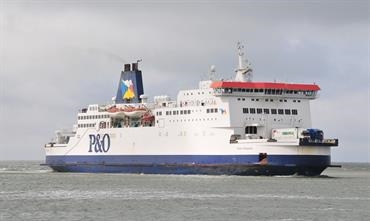 PRIDE OF BURGUNDY © Marc Ottini
P&O Ferries sells PRIDE OF BURGUNDY for recycling in Turkey

Mar 09 2023
Ferry
With the first of P&O Ferries two giant double-enders now on its way from China to Dover, P&O PIONEER, the ferry operator has started the clear out of vessels surplus to requirements on its Dover-Calais service. The 1993-built ro-pax PRIDE OF BURGUNDY has just been sold to a EU-licensed ship recycling facility in Aliaga, Turkey.
You are not logged in
Login in or become a member to read all the articles on shippax.com
Access to our online news service
Extended search function
Instant access after purchase
And much more!