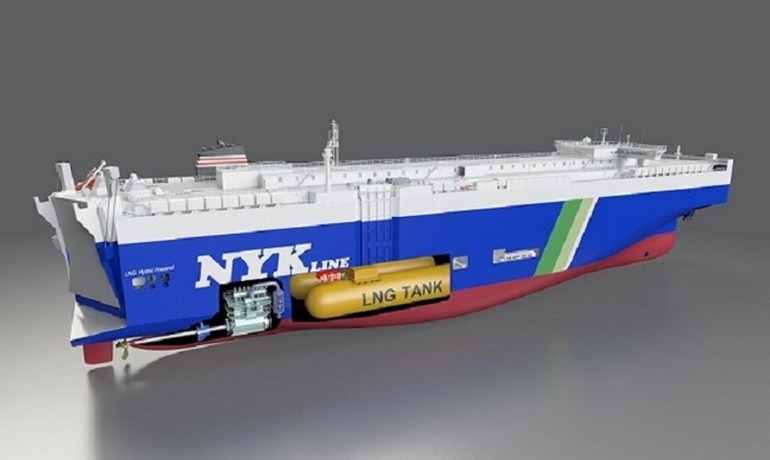 The quartet to be built by Jinling will be very similar to the SAKURA LEADER. © NYK Line
NYK Line confirms Jinling LNG quartet
Ro-roNYK Line has confirmed an order for four LNG-powered 7,000-CEU PCTCs at China Merchants' Jinling Shipyard.
The 199.9m long by 28.0m beam vessels will be very similar to the SAKURA LEADER, delivered at the end of 2020 from Shin Kurushima Toyohashi Shipbuilding. A major upgrade will be in the use of WinGD's 8X52-DF2.0 iCER main engine which, by using exhaust gas recirculation, both reduces gas consumption and halves the methane slip. The vessels will be delivered in 2022-3.
© Shippax / JSL
---
Most read
Press Releases
Feb 26 2021
Norwegian Cruise Line Holdings Reports Fourth Qua...
---
Feb 26 2021
Stronger shipbuilding margins drive Austal H1 ear...
---
Feb 26 2021
Fincantieri: BoD approves 2020 consolidated finan...
---
See all press releases
Products