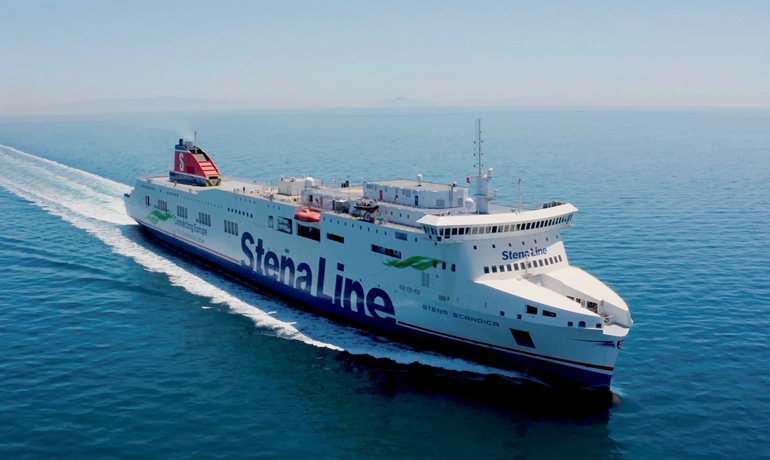 STENA SCANDICA © Stena Line
Marine accident report released on the STENA SCANDICA fire
FerryOn 29 August 2022, a fire broke out on the Danish-flagged STENA SCANDICA while en route from Nynäshamn, Sweden, to Ventspils, Latvia. The fire was under control, but the ship's power supply system had failed, and the ship was drifting towards the Swedish island of Fårö. The Danish Maritime Accident Investigation Board (DMAIB) has now released their accident report on the fire.
Key points of the fire investigation:
• The fire was ignited and developed from the left side of the gap between a truck and trailer. In that area were a number of potential sources of ignition, and the investigation did not conclusively establish the primary cause of ignition.
• Due to loading conditions on the day of the accident, the fire did not spread to the other vehicles on the car deck.
• The crew succeeded in extinguishing the fire before blackout occurred and water supply for drenchers and fire hydrants was lost.
• The heat-retardant properties of the A-60 division between the vehicle deck and the passenger decks were impaired, as insulation fell from the deckhead when soaked by water during the firefighting.
Read the full report here: https://dmaib.dk/Media/638294013795551323/STENA%20SCANDICA%20-%20Fire%20on%2029%20August%202023.pdf
Click here for more details on STENA SCANDICA in the Shippax Database 
© Shippax
---