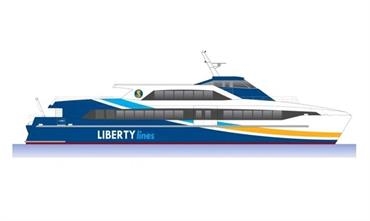 Liberty Lines confirms another three high-speed ferries at Astilleros Armón

Jan 04 2023
High-speed
Trapani, Sicily-based fast ferry operator Liberty Lines, formerly Utisca Lines, has confirmed another three high-speed ferries at Spain's Astilleros Armón shipyard, taking its contract with this northern Spanish fast ferry specialist to 12 vessels. In 2022, Liberty Lines ordered nine monohulls from the shipyard, with an option on a further nine vessels.
You are not logged in
Login in or become a member to read all the articles on shippax.com
Access to our online news service
Extended search function
Instant access after purchase
And much more!