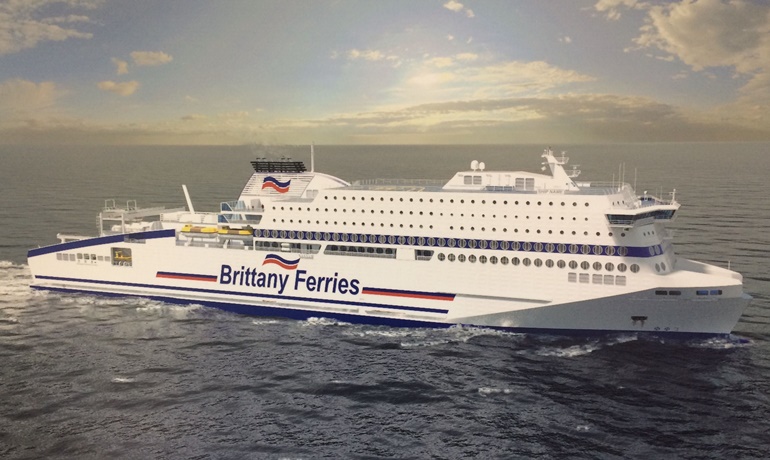 © Brittany Ferries
Firm order for Brittany Ferries
FerryBrittany Ferries has today (20 June) confirmed that the LOI earlier signed with Flensburger Schiffbau-Gesellschaft for a dual fuel LNG-electric ferry has become a firm order.
The ship, due to be delivered in June 2019 and to replace the 1992-built NORMANDIE on the Caen-Portsmouth route, will be named HONFLEUR, a name Brittany Ferries already had in mind for BAIE DE SEINE.
More info will follow in the July-August edition of ShippaxInfo.
© Shippax / Philippe Holthof / Mike Louagie
---