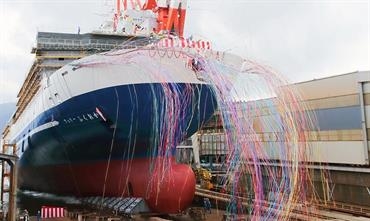 To replace the 2002-built FERRY FUKUOKA 2 © MHI
FERRY FUKUOKA took the water

Oct 08 2021
Ferry
On October 8, 2021, Meimon Taiyo Ferry's (City Line) FERRY FUKUOKA took the water at MHI Shimonoseki Shipyard & Machinery Works. She is expected to enter service on the Kita Kyushu (Shin Moji)-Osaka route in March, 2022, joining her sister, FERRY KYOTO that is set to enter service in December 2021 on the same route.
You are not logged in
Login in or become a member to read all the articles on shippax.com
Access to our online news service
Extended search function
Instant access after purchase
And much more!