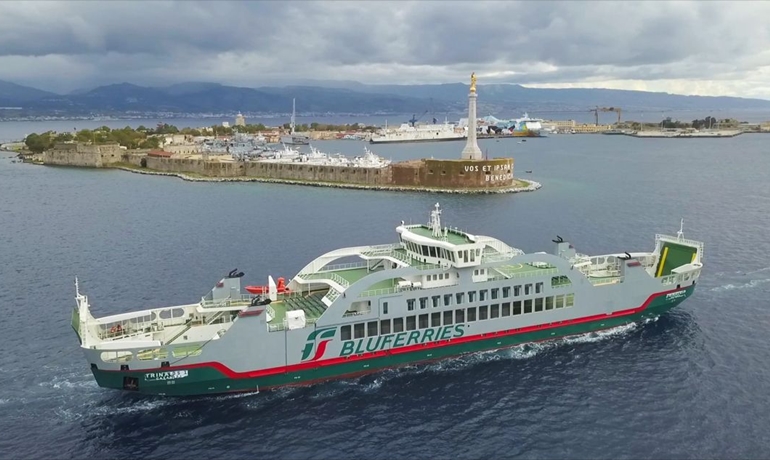 Bluferries signs contract for third Strait of Messina double-ended sistership
FerryThe ship will feature hybrid propulsion and batteries for zero emissions in port capabilities. It will be built in Greece to RINA class with a length of 104 metres and capacity for 399 passengers and 22 trailers of 17 meters each.
This newbuilding follows the other two sisterships TRINACRIA (2018) and SIKANIA (2021) already employed by Bluferries in their regular daily service in the Strait of Messina.
© Shippax
---