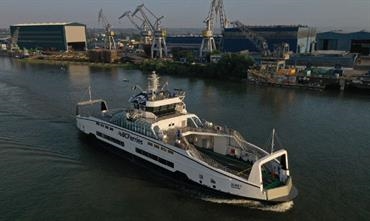 BC Ferries Island Class ferry
BC Ferries year-end results still affected by COVID-19

Jun 27 2022
Ferry
BC Ferries' traffic, revenue, net earnings and expenditures are all up, however the financial results for the fiscal year ended 31 March, 2022 (fiscal 2022) are still lagging behind pre-pandemic levels.
During the year, BC Ferries carried 17.9 million passengers (+37%) and 8.5 million vehicles (+26%). While these increases are significant, passenger and vehicle traffic were 20% and 5% lower respectively, compared to the same period in fiscal 2019, a pre-COVID 19 year.
You are not logged in
Login in or become a member to read all the articles on shippax.com
Access to our online news service
Extended search function
Instant access after purchase
And much more!