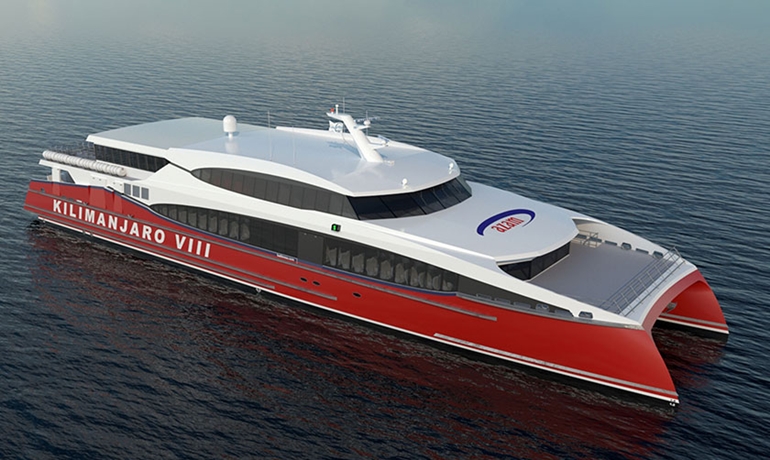 KILIMANJARO VIII © Incat Crowther
Azam Marine orders 53m Incat Crowther catamaran
High-speedA contract has been signed between Tanzanian operator Azam Marine and Incat Crowther to construct a 53m long and 340-passenger capacity high-speed catamaran at Richardson Devine Marine in Tasmania.
The vessel, to be named KILIMANJARO VIII, will be the eleventh Incat Crowther-designed vessel for Azam Marine, and the eighth built by Richardson Devine Marine.
Main particulars:
Length oa: 53.0m
Beam: 12.5m
Passengers: 654
Crew: 10
Service speed: 34 knots
Maximum speed: 37 knots
© Shippax / VMA / PR
---
Most read
Press Releases
May 12 2021
Deltamarin is proud to be part of Höegh Autoliner...
---
May 12 2021
Quiet Milestone
---
May 12 2021
Grimaldi fleet: RINA certifies the improvement of...
---
See all press releases
Products