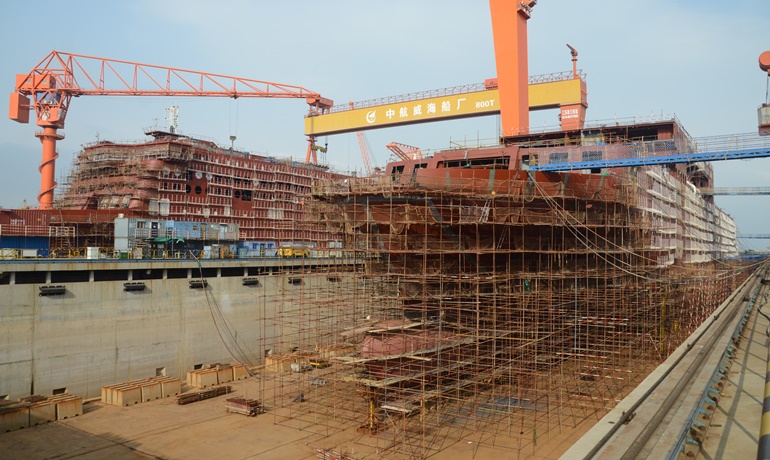 E-Flexer number two - the yard has meanwhile started to take away number one's scaffolding © Philippe Holthof
And here is E-Flexer number two
FerryThursday, 6 December – another day at the AVIC Weihai shipyard to mingle with Stena RoRo's on-site team and the committed shipyard management. The second E-Flexer Class vessel – to be delivered in early 2020 – is growing fast, taking shape side-by-side its sister ship in the neighbouring building dock.
We were shown around the first vessel yesterday and the well-organized shipyard today... We cannot wait to see the first ship entering into service for Stena Line on the Irish Sea. In the meantime, we have to content ourselves with some pictures and in-depth stories that will follow in our magazine next year.
© Shippax / Philippe Holthof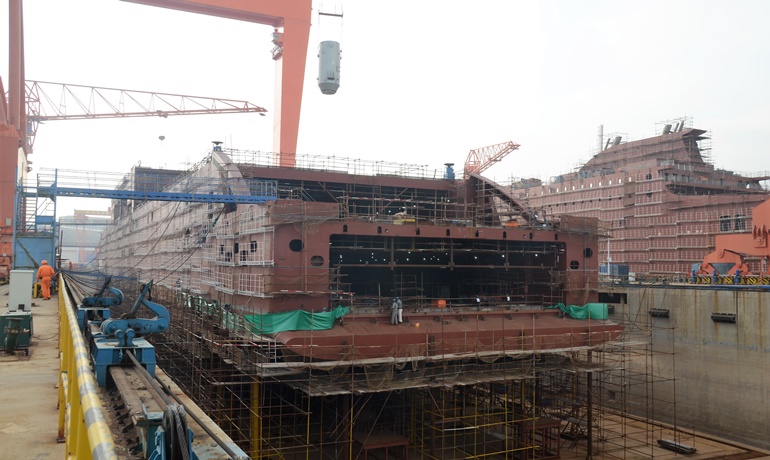 Boiler installation on E-Flexer number two © Philippe Holthof
---
Most read
Press Releases
May 27 2019
BC Ferries board members resign due to new term l...
---
May 24 2019
DFDS, management change in logistics division
---
May 23 2019
Hurtigruten partners with Biokraft in record-brea...
---
See all press releases
Products