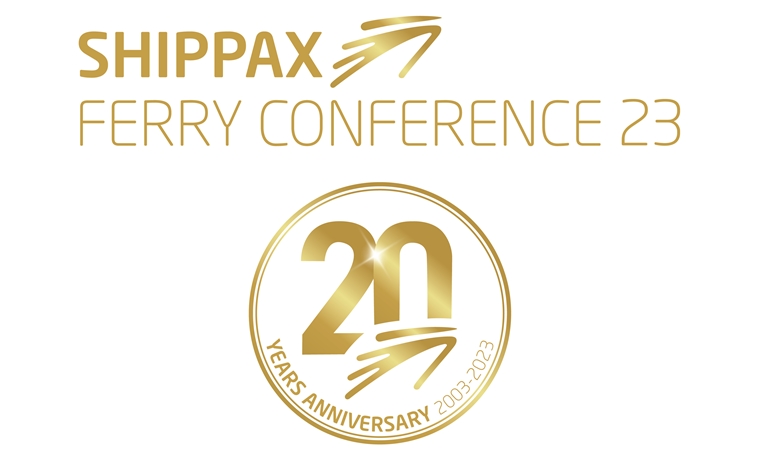 Meet the ferry industry at SFC23 (Upd. 1 Feb)
Welcome and join us between 24-26 April, 2023 and celebrate this 20th anniversary together!
Several cabin categories are now sold out, so if you want to attend we strongly recommend to book soon.

440 delegates from all over the world
+200 companies
Two full days of programme, by industry experts, for industry experts
Best possible networking
Value-for-money-all events, meals and cabins included
A proper exhibition area
FUN
We will be having a great dedicated exhibition area onboard, so don't miss to book an exhibition area and/or sponsorship for maximum exposure.

"On behalf of the Grimaldi Group, I look forward to warmly welcoming you onboard CRUISE BARCELONA for the Shippax Ferry Conference 2023 next April. On that occasion, we will be delighted to celebrate with you the 20th anniversary of this renowned international event. We wish you all will enjoy a successful conference and a superlative experience across the Mediterranean Sea!"
Emanuele Grimaldi
Managing Director
Grimaldi Group
WHERE? Grimaldi Lines' CRUISE BARCELONA
ROUTE? Barcelona-Civitavecchia-Barcelona
WHEN? 24-26 April 2023
THEME
"The Energy Challenge
-in an uncertain world"
MAIN PROGRAMME SESSIONS
Keynote speakers
Panel debates
Ferry industry performance and megatrends
New ships and projects
Inspirations for the ferry industry
The road to carbon neutrality
Interferry
Shippax Awards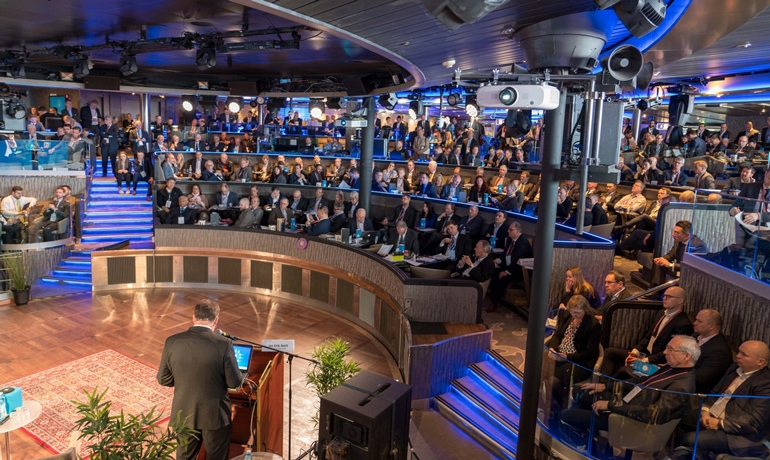 See photos from the 2022 conference https://www.shippaxferryconference.com/en/last-conference/about-conference-2022/photos-2022.aspx
Early confirmed speakers:
Moderators:
Frederik Erdmann
Correspondent for Shippax since 1996 and professionally involved with shipping since 1999
Rickard Ternblom
Management consultant and advisor, former Fjord Line CEO and a true ferry enthusiast
Speakers:
Jim Andersson - Director of Vessels Caledonian Maritime Assets Limited
Dario Bocchetti - Energy Saving Manager Grimaldi Group
Christer Bruzelius - Senior Partner & Project Owner Gotland Tech Development AB / Rederi AB Gotland
Torben Carlsen - CEO DFDS Group
Roberto Chiesa - Head of Business Development Marine GF Piping systems
Robert Clifford - Chairman Incat
Mike Corrigan - CEO Interferry
Anne-Marie Eklund Löwinder - Leading expert on information and IT security
Mia Elg - R&D Manager Deltamarin
Lars Endre Gimmestad - Deputy CEO Brødrene Aa
Keith Greenfield - CEO Wightlink
Emanuele Grimaldi - Managing Director Grimaldi Group
Ingemar Gustavsson - Business Unit Manager ACTEMIUM
Kevin Hobbs - CEO Caledonian Maritime Assets Limited
Mike Howie - Regional Sales Manager Trelleborg Marine and Infrastructure
Tuomas Häkkinen - Account Director of Ferry and RoPAX business NAPA
Marcus Högblom - Vice President of Global Sales ABB Marine & Ports
Jaak Kaabel - CEO Kihnu Veeteed
Leanna Lakes - Operations Director Red Funnel Group
Alan Lam - Contributing correspondent and analyst Shippax
Christophe Mathieu - CEO Brittany Ferries
Pierre Mattei - CEO and Owner of Corsica Ferries group
Bente Medelbye Hansen - Design Director and Head of Interior & Accommodation Steen Friis Design
Axel Meynköhn - CEO Wyker Dampfschiffs-Reederei Föhr-Amrum GmbH
Niclas Mårtensson - CEO Stena Line
John Roger Nesje - Sales Director SEAM
Judit Nyári - Doctoral Candidate at Aalto University School of Science and Technology
Bruce Peter - Professor of Design History at the Glasgow School of Art
REGENT - Speaker to be announced
Johan Roos - Director of Regulatory Affairs, Interferry
Pino Spadafora - Senior Director Marine Commercial RINA
Alan Stewart - Director SMC Design
Peter Ståhlberg - Managing Director Wasaline
Roger Trinterud - Sales Director passenger segment Kongsberg Maritime
David Tyler - Commercial Director Artemis Technologies
Pierre-Antoine Villanova - CEO Corsica Linea
Roger Vimme - Sales Director & Head of Ferry Telenor Maritime
Mike Wake - International Representative Austal
Johan Wallén - Chief Commercial Officer Ports of Stockholm
Wärtsilä - Speaker to be announced
Anders Ørgård - Chief Commercial Officer OSK-ShipTech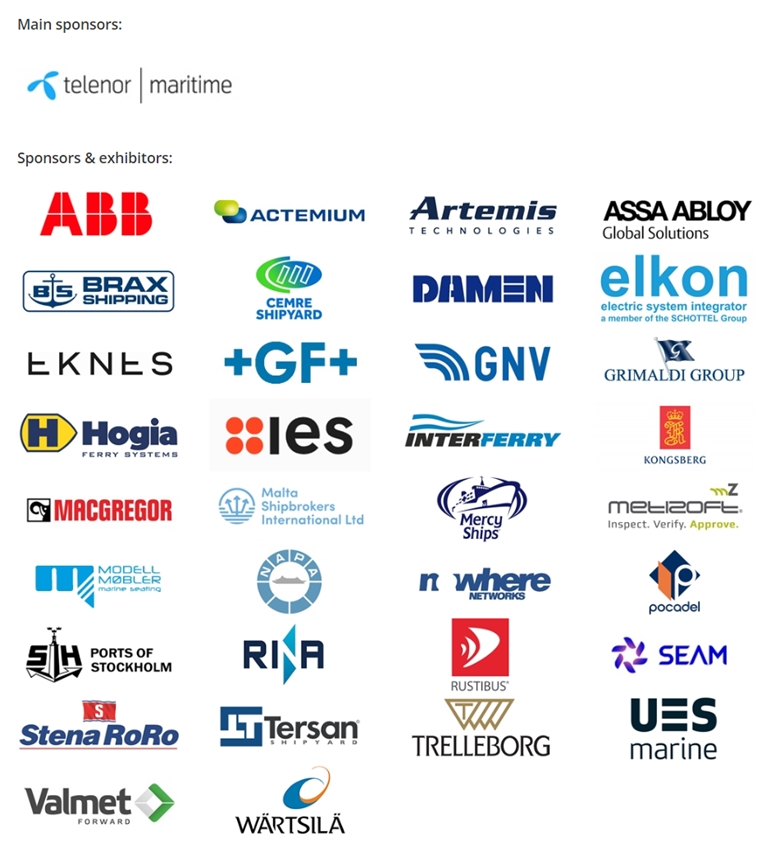 ---