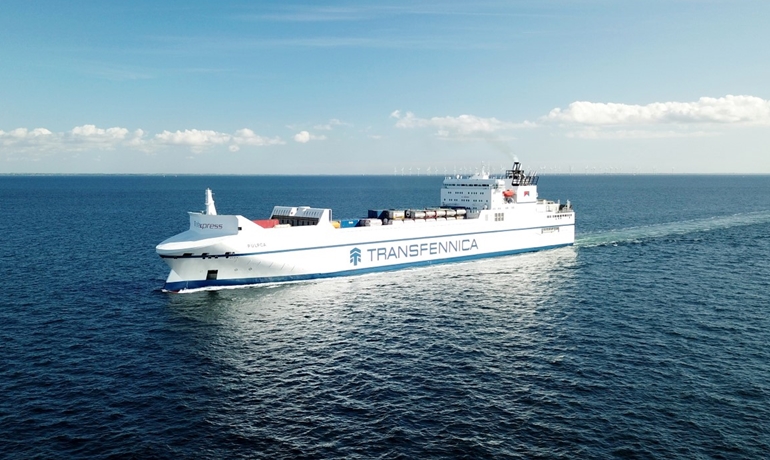 PULPCA, one of six sister ships built between 2006-2009 at the Polish Szczecinska yard © Transfennica
Spliethoff launches con-ro liner service between Europe and the US East Coast
Ro-roSpliethoff announced that it is starting a monthly con-ro liner service from Belgium and the UK to the US East Coast from 1 June. With a transit time of only around 14 days from port to port makes this newly introduced service unique in the market.
The new service will call at Antwerp, Belgium, Bristol and/or Marchwood in the UK and Baltimore, MD, Gloucester, NJ, and Morehead City, NC, in the US. Return cargoes are also possible from the US East Coast to Europe.
The service will be executed by the specialist con-ro vessels of Spliethoff Group's sister company Transfennica. These vessels are suited for practically any type of general cargo and have a container capacity of approximately 640 TEU, as well as up to 3,000 lane metres for ro-ro cargo.
Spliethoff has great experience when it comes to transporting cargo between Europe and the US. One example is its Great Lakes service, which offers dedicated twice-monthly sailings between Europe and the Great Lakes. Furthermore, Spliethoff has weekly S-Class liner sailings from the Baltic and European Continent to the US East Coast that are also available for the transport of project and containerised cargoes to and from that region.
© Shippax
---