Nortal and MODI partner to streamline security and create seamless passenger experience at ports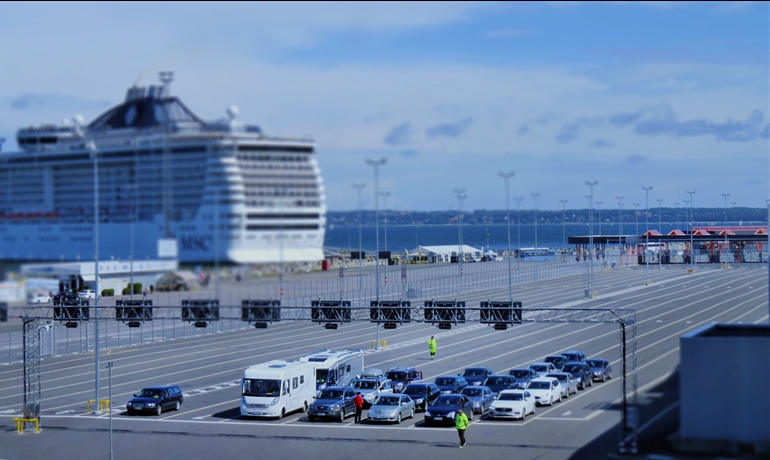 Nortal and MODI partner to streamline security and create seamless passenger experience at ports
PortNortal and MODI GmbH, a supplier of biometrical vision and entrance solutions, announced a cooperation to enhance Nortal's existing Smart Port solution to increase efficiency, create frictionless passenger experience and security at ports.
"Cooperation with MODI is a leap forward in expanding our comprehensive Smart Port technology and offering across Europe and North America. Nortal's goal is to help ports to achieve high-level efficiency, provide excellent customer experience, and meet their sustainability goals. Cooperation with MODI supports each of those elements", said Kadri Haufe, Head of Smart Port Advisory at Nortal.
"After we introduced the Paperless Airport already years ago, the German company MODI GmbH is now focusing strongly on the port of the future. MODI, in collaboration with Nortal, will carry out this necessary development for the maritime industry in the digital age", said Dieter Klawunder CEO of MODI. He added that MODI has specialized in biometric systems and identity validation tools for commercial and government applications worldwide for over 20 years. "The biometric facial recognition offers several advantages, including a much more convenient boarding process for passengers. The verification of passport data and secure identification also significantly enhance security and improves flow at the border control points in the ports," Klawunder noted.
The Smart Port solution, Nortal's answer to streamlined port management, blends service design, data, Internet of Things (IoT), and automation to redefine interactions from digital environments to physical contact points at the harbor.
At the Port of Tallinn, Smart Port solution is leading to improved efficiency and significant environmental savings. "The solution has led to a 44% reduction in waiting times during check-in and boarding, a 95% faster pass-through rate in automated lanes, which has resulted in faster turnaround time for ferry operators", Haufe added.
Nortal and MODI have developed an initial concept with integrated biometric facial recognition for ferry ports and cruise terminals. The joint offering will provide ports an opportunity to provide a seamless passenger experience and achieve high efficiency in the ports by removing manual information processing for passengers and cargo. Both companies are confident that with their combined product portfolio and digital concepts, they will establish the port of the future as extremely secure, smart, and passenger friendly.
© Shippax
---
Most read

The second of P&O Ferries two new double-ended giants for its Dover-Calais service has been delivered
Nov 29 2023
Seizure of the GALAXY LEADER PCTC chartered by NYK
Nov 21 2023
Products