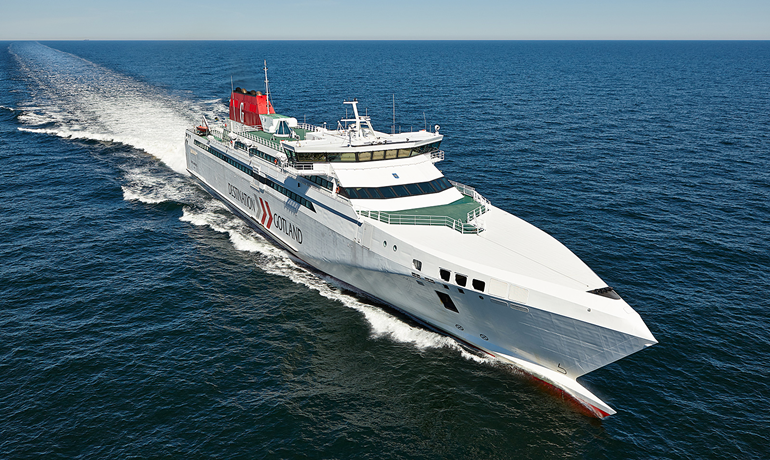 GOTLANDIA II © Gotlandsbolaget
Gotlandsbolaget begins work on decommissioning high-speed ferry GOTLANDIA II
High-speedGotlandsbolaget have announced that they intend to sell or lease out their high-speed ferry GOTLANDIA II, which is no longer in use for Destination Gotland.
GOTLANDIA II was commissioned in 2006 after delivery from Italian Fincantieri. Destination Gotland has used the vessel in the Gotland traffic, mainly between Visby, Nynäshamn and Västervik. Now that GOTLANDIA II is no longer used in traffic, she is returned to the owner Gotlandsbolaget.
"Destination Gotland uses three large ro-pax vessels for the Gotland traffic now and has thus returned GOTLANDIA II to Gotlandsbolaget. As we are working on the development of our hydrogen-powered concept ships, we do not see that GOTLANDIA II has a role to fill within the group anymore," says Håkan Johansson, CEO of Gotlandsbolaget.
Håkan Johansson continues "It is a good ship that was ahead of its time, and she has served Gotland well. We believe that there is a good chance that she has a role to fill with another shipping company now that she is no longer used in Gotlandstrafiken."
The process of selling or renting out the vessel begins immediately.    
© Shippax
---