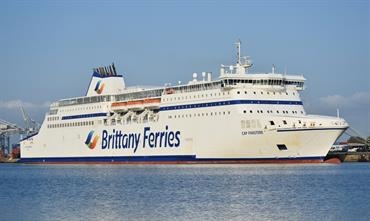 CAP FINISTÈRE is joining GNV © Marc Ottini
Brittany Ferries finalizes the sale of CAP FINISTÈRE

Jan 13 2022
Ferry
Brittany Ferries announces the finalization of the sale of CAP FINISTÈRE to GNV. The news comes as the SALAMANCA, Brittany Ferries' new ship, is heading for Spain. After a six-week voyage from China, it will dock for the first time in Bilbao on 14 January.
You are not logged in
Login in or become a member to read all the articles on shippax.com
Access to our online news service
Extended search function
Instant access after purchase
And much more!