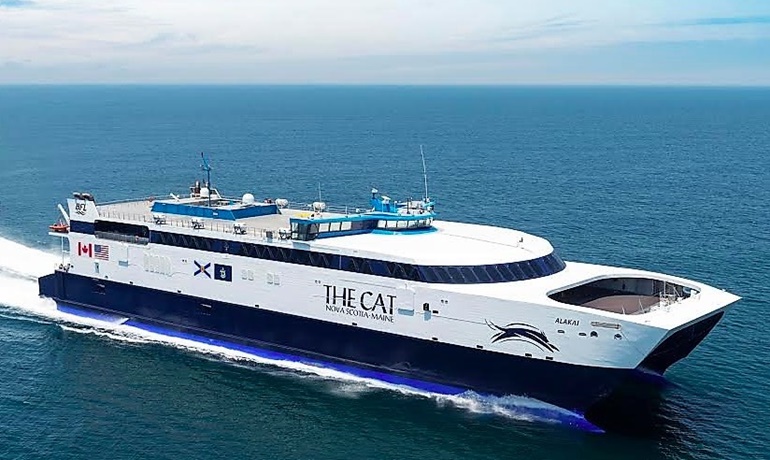 Austal catamaran ALAKAI re-opens Bay Ferries services at the end of the month. © Bay Ferries
Bay Ferries ticket sales increase five-fold
High-speedThere has been a big increase in advance ticket sales for the Bay Ferries high-speed service between Yarmouth, Nova Scotia and Portland, Maine, which starts its second season under new ownership at the end of the month.


Mark MacDonald, president of Bay Ferries said advance bookings are up at least five-fold from 2016 when the company took over the Nova Scotia Provincial Government-backed service after two years of poor performance by Nova Star Cruises using a conventional ferry.
"We do take it as an extremely encouraging sign. When we look at what we are seeing right now, historically, it tracks to 2007-2008 time frame on service. In those years we were carrying 90,000-100,000 passengers a year," MacDonald said.
Last year the 106.5 metre Austal catamaran ALAKAI, chartered from the United States military and marketed as THE CAT brought a capacity of 886 passengers and 282 cars and carried around 35,500 passengers, roughly 15,000 fewer than its predecessor, the 27,744gt NOVA STAR, although this partly attributed to a late start for bookings.
© Shippax / Russell Plummer
---