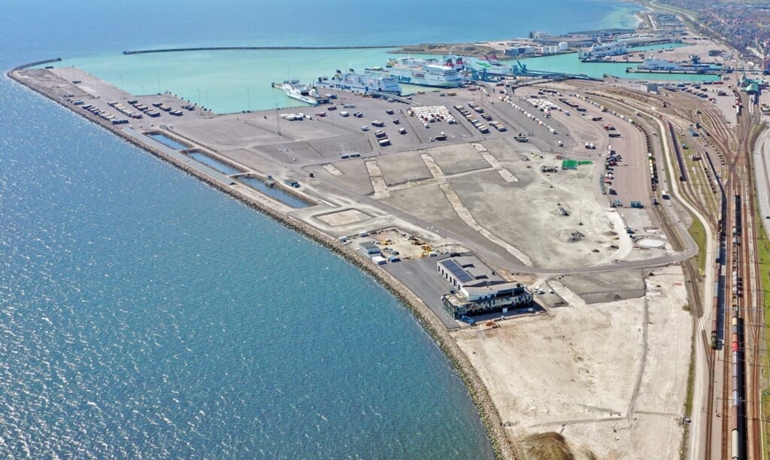 Additional EU grants to the Port of Trelleborg
PortThe project has been granted funds from the EU's Fund for a Connecting Europe Facility (CEF), where the Port of Trelleborg, together with their partner port and core port, Port of Rostock, have been granted a grant of a total of approximately SEK 141 million, of which Port of Trelleborg's share is approximately SEK 94 million.
The name of the project goes under the name "Rail-IT-MoS".
Port of Trelleborg will act as coordinator in the project since they have a high level of experience working in this type of EU projects.
In the Port of Rostock, funding has been granted for streamlining and rebuilding existing railway infrastructure. Port of Trelleborg has been granted funding for the completion of the eastern part of the port including asphalting, filling, paving layers, channelling, installation of electricity, IT and telecom equipment as well as lighting masts in three selected areas (see picture below).
The EU project "Rail-IT-MoS" will be the fifth ongoing EU project in Port of Trelleborg.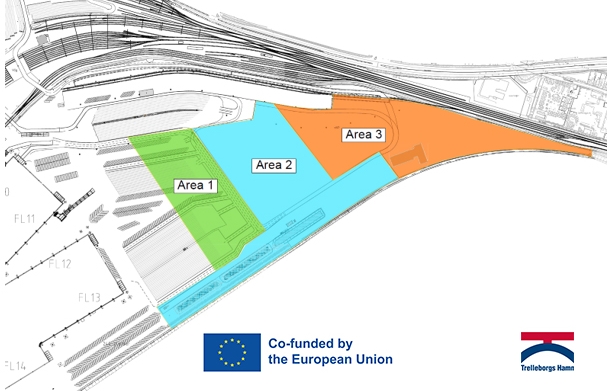 ---
Most read

The second of P&O Ferries two new double-ended giants for its Dover-Calais service has been delivered
Nov 29 2023
Seizure of the GALAXY LEADER PCTC chartered by NYK
Nov 21 2023
Products