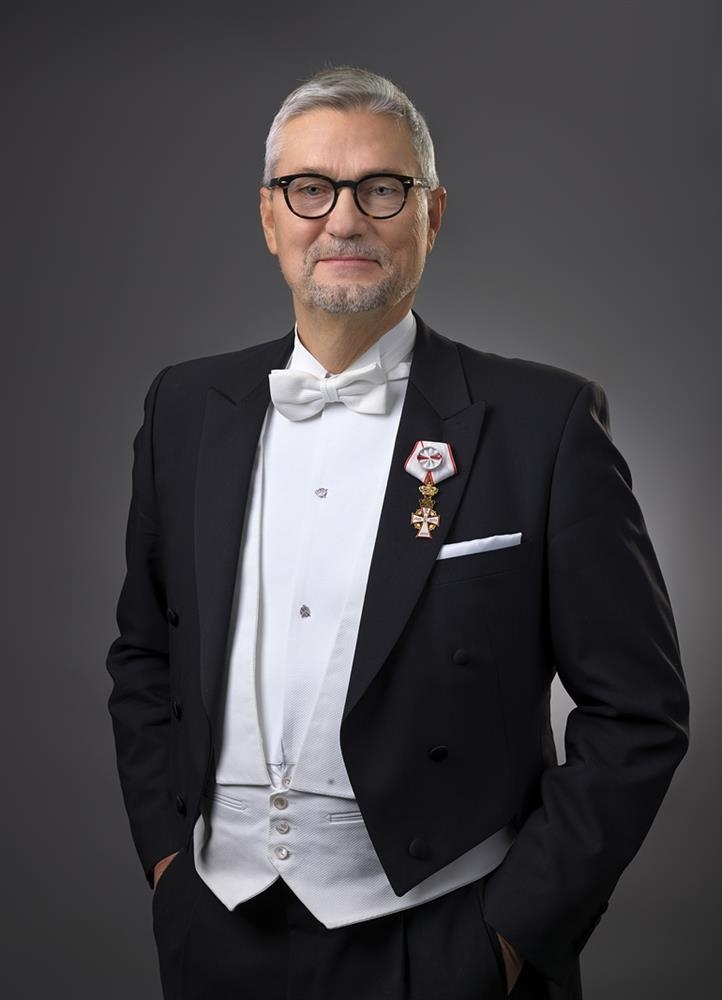 CEO of Danish Transport and Logistics, Mr. Erik Østergaard has been knighted by the Queen in his native country, Denmark
Erik Østergaard has been bestowed the Knight's Cross 1st class of the Order of Dannebrog by Queen Margrethe II of Denmark, adding to his royal honours; in 2004 when COO with Scandlines, he was awarded a Knight's Cross. The Knight's Cross is awarded for meritorious civil or military service, contribution to the arts, sciences or business life, or to those working for Danish interests.
A highly experienced shipping and transportation executive, Erik has held a range of senior and high level positions in a career spanning 35 years.  He is well-known and respected within the European maritime industry.  Originally trained in shipping, Erik subsequently studied international economics and management at some of the world's leading business schools, including IMD in Lausanne, Stanford Graduate School of Business and the University of Chicago Booth School of Business from where he holds an MBA.
He has held a number of non-executive board and chairman positions at shipping, ferry and transportation companies, numerous government committees and trade associations across Europe.  He has previously been Chair of Danish Car Ferry Owners Association, the Deputy Chair of ECSA's High Level Ferry Committee, and member of a number of Committees with as well the Danish and Swedish Shipowners Association. He is presently a board member of the UK Chamber of Shipping, IRU, Ferry Operator Molslinjen A/S, Deputy Chair of Royal Arctic Line, Chair of Caledonian Maritime Assets Ltd. by appointment of the Scottish Minister for Transport and has recently been on the Dover Harbour Board by appointment by the UK Secretary of State for Transport
---
Most read
Press Releases
Jun 18 2019
PBES and GTC Energy Solutions Announce EU Manufac...
---
Jun 18 2019
NAVTOR integrates environmental regulations into ...
---
Jun 18 2019
Leanships project with Wärtsilä & partners achiev...
---
See all press releases
Products