Trasmed Grimaldi and Insotel Marine Group create the Ferry Alliance with the aim of enriching the global travel proposal for the Balearic market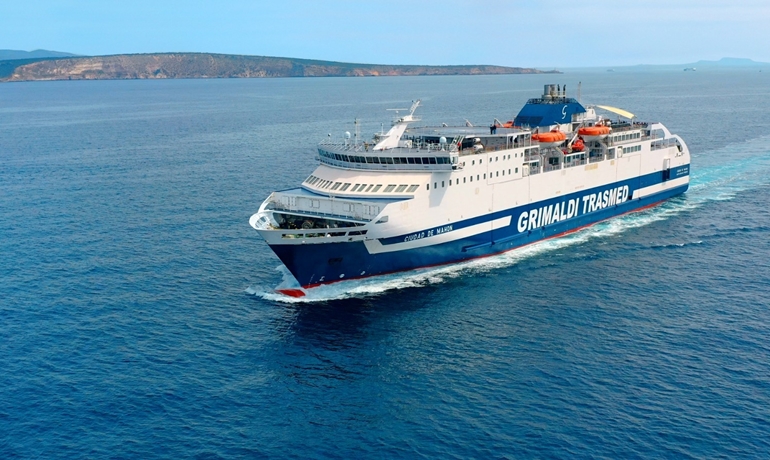 CIUDAD DE MAHON
Trasmed Grimaldi and Insotel Marine Group create the Ferry Alliance with the aim of enriching the global travel proposal for the Balearic market
FerryTrasmed and IMG, the maritime division of Insotel (with its shipping companies Trasmapi, Menorca Lines, Formentera Lines and Formentera Cargo), create the Ferry Alliance, in order to provide a global proposal for the Balearic market and under which they will offer all their maritime services for passengers and cargo, as well as the action of both companies in their respective.
Trasmed Grimaldi makes available to the different IMG verticals (Trasmapi, Menorca Lines, Formentera Lines and Formentera Cargo) the entire global marketing network of the Grimaldi Group.
For its part, IMG favors the consolidation of Trasmed Grimaldi on the four islands, enhancing the visibility and local presence of a global shipping company, which is one of the main passenger players in the Mediterranean and the world's leading ro-ro operator.
IMG, a 100% Balearic group, through its shipping companies with a presence on the four islands and its two main routes (Ibiza-Formentera and Mallorca-Menorca), allows Trasmed Grimaldi to have a local operator and partner for its services between the Peninsula and the Balearic Islands. At the same time, IMG also provides a global service to its customers, offering the complete map of Trasmed routes, in such a way that it is possible to buy a ticket from the Peninsula to all the Balearic Islands, Mallorca, Menorca, Ibiza and Formentera, and vice versa.
For Ettore Morace, CEO of Trasmed, "this alliance gives us the opportunity to present a complete offer of trips for the Balearic market, raising the level of satisfaction of our clients". In addition, he explained, "in this way we offer connection between all the islands, thus improving the mobility of our passengers and cargo customers". This step forward, he concluded, "is key to our growth strategy and an opportunity to consolidate our position in the logistics and transport sector on the Islands Balearics."
For his part, Marcos Marí, CEO of IMG, said that "this alliance undoubtedly strengthens us mutually, as much as it allows us to offer our clients an innovative alternative for maritime connection to and from the Balearic Islands, and to all the islands. At the same time, we make an innovative shipping marketplace available to the market, which thus offers a real-time search experience for the main routes and the best prices of the shipping companies that are part of this Ferry Alliance".
On the websites of the shipping companies it is now possible to book and buy all these combinations to/from the Balearic Islands and in inter-island traffic. As well as on the ferryalliance.com website, which will come into operation shortly and will operate as a marketplace for routes with the main shipping companies in the Balearic Islands and the best price offers.
It is expected that the Ferry Alliance of Trasmed Grimaldi and IMG will be announced in more detail soon in Ibiza and Formentera, coinciding with the presentation of the renewed CIUDAD DE GRANADA.
---