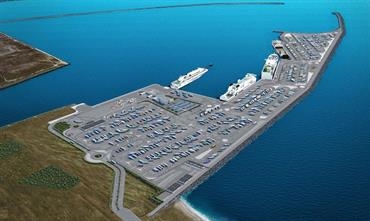 Illustration of the new port in Cagliari
Tenders called for the construction of new ro-ro and ferry port in Cagliari

May 11 2023
Port
The Sardinian port of Cagliari is moving forward into a major modernisation programme. The Port Authority of the Sea of Sardinia has called for tenders for the construction of a new ro-ro and ferry port, outside of the existing facility in the historic port, for the Port Canale of Cagliari.
You are not logged in
Login in or become a member to read all the articles on shippax.com
Access to our online news service
Extended search function
Instant access after purchase
And much more!