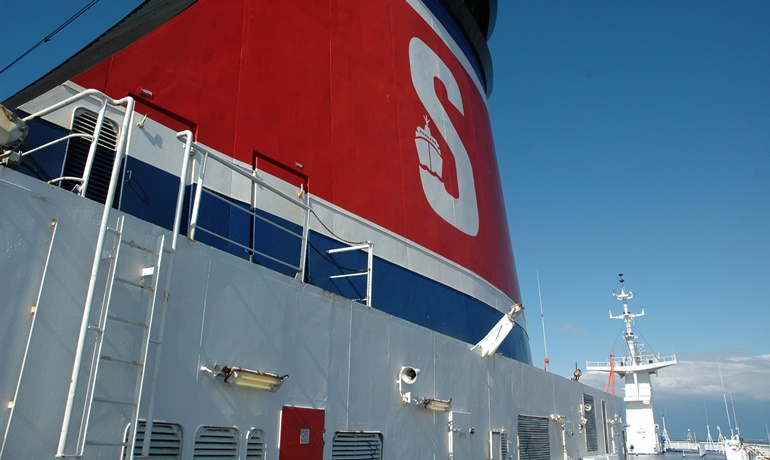 Stena Line is preparing to lay off 950 employees in Sweden as its business in Scandinavia has been heavily affected by COVID-19. © Philippe Holthof
Stena Line to cut 950 jobs in Sweden due to COVID-19
FerryThe COVID-19 pandemic risks to become a social bloodbath with Stena Line being the first major ferry operator that announced job cuts of 950 people in Sweden alone.
The Gothenburg-headquartered ferry operator said this drastic measure was in response to the COVID-19 pandemic which had caused deep wounds in Stena Line's passenger operations.
Stena Line's Scandinavian operations have been most impacted. Travel restrictions imposed by several countries in Europe have caused a plummeting of travel bookings with passenger traffic to Sweden, Denmark, Poland, Germany, and Latvia having meanwhile almost come to a standstill. As reported earlier, Stena Line's Frederikshavn-Oslo route has been discontinued until further notice.
Stena Line expects that its passenger operations will not recover before the summer peak season. It is therefore forced to take immediate action to adapt to the new business situation.
In a move to reduce costs and secure the continuity of its freight business, 950 people employed by Stena Line Scandinavia AB will be made redundant. It concerns positions both on board and ashore, affecting nine Swedish-flagged vessels, as well as positions in the two sister companies Stena Line Travel Group and Retail & Food Services.
Stena Line is currently evaluating its overall operations in all regions due to the sharp decline in travel bookings and does not rule out that there will be further reductions or changes to its timetables and/or route network.
© Shippax / PHO / PR
---
Most read
Press Releases
Mar 31 2020
Ferguson selects ICE for Design of Scottish RoPax...
---
Mar 31 2020
Made-to-Measure Incat Crowther Ro-Pax Ferry for B...
---
Mar 31 2020
Carnival Maritime utilizes the potential of mathe...
---
See all press releases
Products