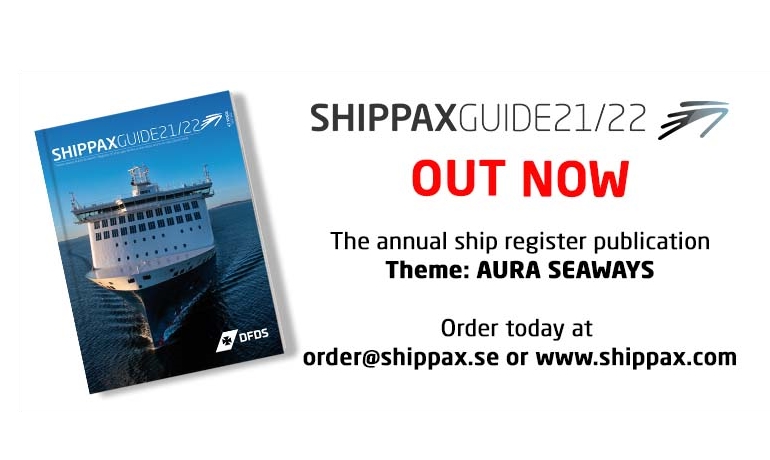 Shippax Guide 21/22 is out!
Shippax Guide presents a listed presentation of all existing ro-pax, ro-ro and cruise vessels currently in service.

Theme vessel in this issue: AURA SEAWAYS

CONTENTS:
Mixing passengers with a lot of freight
A tour through the passenger areas of the AURA SEAWAYS
Scaling up the seaways
A technical onboard report of the AURA SEAWAYS including GA plan
The 'Blue port' gateway to the Baltics
A look at the Port of Kiel and its sustainability vision
DFDS heading for zero emissions
DFDS' action plan to achieve climate neutrality by 2050
DFDS in the Baltic
DFDS' operations to the Baltic countries
A hub for tomorrow's logistics
Karlshamn's amazing development and perspectives
---
Most read
Press Releases
Oct 07 2022
Cruise Baltic makes it easier to choose onshore p...
---
Oct 07 2022
Wärtsilä to provide Latvian company with biogas u...
---
Oct 07 2022
ABB and Incat sign LOI to develop lightweight hyb...
---
See all press releases
Products