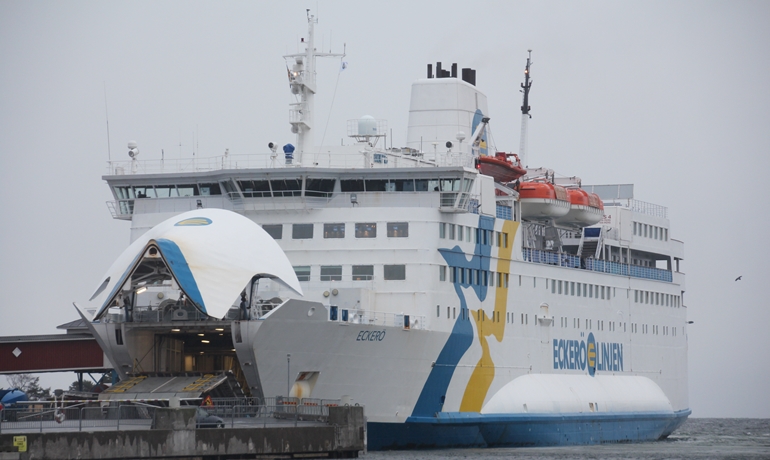 1979-built ECKERÖ serve the Eckerö-Grisslehamn line © Kai Ortel
Rederiaktiebolaget Eckerö Q1 2023 financials
FinanceRederiaktiebolaget Eckerö had its turnover increased by 36% to EUR 39.3m in Q1 compared to the same period last year. Operating profit amounted to *EUR -5.4m (EUR -5.6m), while the result for the accounting period was EUR -5.6m (EUR -4.0m). 534,178 passengers were carried (+51%).
• Freight units transported increased by 8% to 42,437
• The operating result is the best operating result for the first quarter since 2010
• The sale of BIRKA STOCKHOLM was completed in April and the group has amortized EUR 19.6m
on the group's interest-bearing liabilities since the sale of the ship. After this, the group's net debt is approximately EUR 30 million.
*Operating profit improved by 37% compared to last year if you adjust for the cost support of
EUR 3.0m received from the Finnish transport authority Traficom for traffic obligations in the first quarter of 2022.
Full report (Swedish) https://rederiabeckero.ax/wp-content/uploads/2023/05/Ekonomisk-oversikt-1.1-31.3.2023.pdf
© Shippax
---