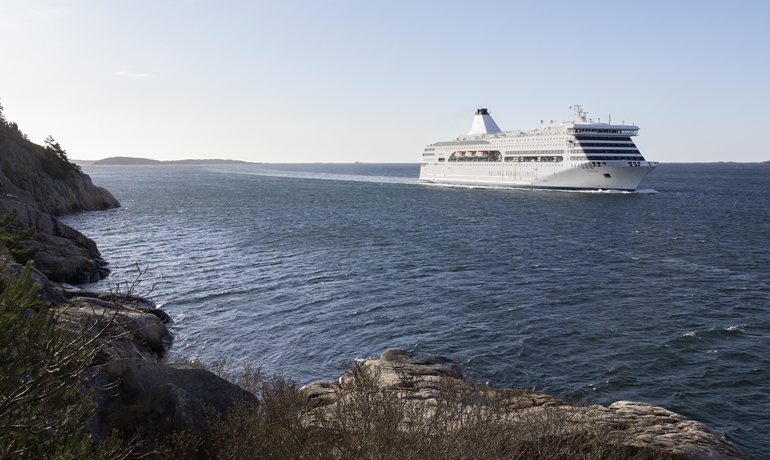 ROMANTIKA © Søren Lund Hviid
Holland Norway Lines applies for suspension of payments
FerryHolland Norway Lines BV (HNL) applied for a suspension of payments in court in the morning on 30 Aug. Business operations are under pressure, partly due to the financial losses incurred at the beginning of the year in connection with the troubled period at Eemshaven. Pending further developments, the ROMANTIKA is not sailing for the time being and ticket sales have been halted.
The cause of the pressure on the still young company's operations lies according to them mainly in the troubled period at the beginning of this year due to the forced departure from Eemshaven. A period with many cancellations and extra costs but also with a significant impact on future bookings. Nevertheless, after the restart in Cuxhaven, Germany, and then a successful start in Emden (1 June), HNL saw the future looking bright again. However, HNL needs more time to make up for the financial losses incurred early this year.
All 400 employees in Groningen, Norway's Kristiansand and on board the cruise ferry have been informed. Since its launch in 2022, HNL say nearly 400,000 passengers have sailed on the cruise ferry ROMANTIKA.
The company released the following Q&A for passengers:
Q: Will the ship still sail back to Kristiansand?
A: No, the ROMANTIKA is not sailing back for the time being.
Q: I am standing in Emden. How do I get back now?
A: The return trip is no longer possible with the ROMANTIKA. Advice: check hotels, Fjord Line and Color Line, and flights.
Q: Do I have to stay overnight in Emden? Can I still stay overnight on the boat?
A: The boat is no longer available. Advice: check hotels, Fjord Line and Color Line websites, and flights.
Q: I have already booked a ticket, will I get my costs refunded?
A: We cannot comment on that at the moment. Please also check your insurance.
Q: Does my ticket also apply to another boat?
A: No.
© Shippax
---