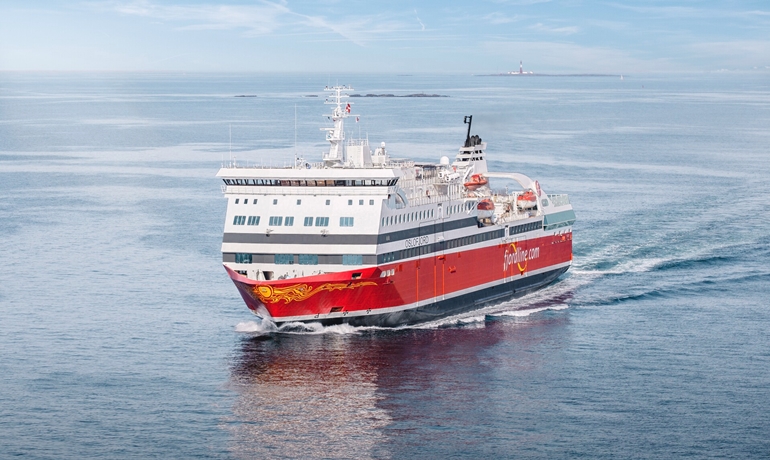 OSLOFJORD © Fjord Line
Fjord Line will no longer operate the Sandefjord – Strömstad route
FerryFjord Line will no longer operate the ferry route between Sandefjord in Norway and Strömstad in Sweden, as the route does not support Fjord Line's vision and long-term strategy. Fjord Line sees this as a strategic move to concentrate operations around the routes between Norway and Denmark.
Fjord Line has operated the route with the ship OSLOFJORD since 2014, but this will now end as of 29 October 2023.
- We are now in dialogue with the trade unions and shop stewards and are starting discussion meetings with those of our employees who will unfortunately be affected by the situation, says managing director, Brian Thorsted Hansen.
The operation of OSLOFJORD under Fjord Line's auspices will be discontinued, and the ship is also being considered for disposal.
All of Fjord Line's other ferry routes are part of the long-term strategy and will not be affected by the company's withdrawal from the route between Sandefjord and Strömstad.
Customers booked for OSLOFJORD after 29 October 2023 will be refunded.
© Shippax
---
Most read

The second of P&O Ferries two new double-ended giants for its Dover-Calais service has been delivered
Nov 29 2023
Seizure of the GALAXY LEADER PCTC chartered by NYK
Nov 21 2023
Products