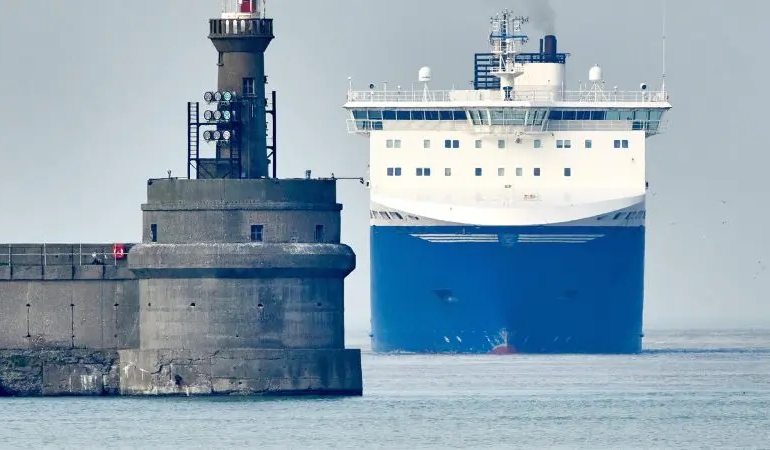 Finnlines' 2022 financial review
FinanceThe Finnlines Group's revenue amounted to EUR 736.1 million (+27%) in 2022. EBITDA ended at EUR 221.2 (EUR 160.3 million), net result EUR 133.3 million (EUR 74.7 million).
Tom Pippingsköld, President and CEO, in conjunction with the review
"The Finnlines Group's revenue in January–December 2022 amounted to EUR 736.1 million, an increase of 27 per cent compared to the corresponding period in 2021. The result for the reporting period was EUR 133.3 (74.7 in 2021) million. Earnings before interest, taxes, depreciation and amortisation, EBITDA, amounted to EUR 221.2 (160.3 in 2021) million. The global and Finnish economy has been hit by the war in Ukraine, accelerating inflation, higher interest rates and soaring energy costs. Considering the economic instability, freight volumes were fairly good during the year of 2022. Finnlines transported 750,000 cargo units (785,000), shipped 138,000 cars (171,000) and carried 648,000 private and commercial passengers (572,000).
Once our new three Eco-series hybrid ro-ro vessels had started to operate in the Baltic–North Sea–Bay of Biscay service, several other vessels were assigned to other routes. Some changes had already taken place when all operations in Russia were suspended in early March. Today, Finnlines can better meet customers' request for capacity and offer sufficient frequency on all its lines.
These three giant ro-ro vessels with state-of-the-art technology do not only offer economies of scale to customers, but the environmental footprint has also been reduced. In July, Finnlines also launched a new freight route between Rosslare, Ireland, and Zeebrügge, Belgium, providing an important link between Ireland and Continental and Northern Europe. This line was highly welcomed by the market and, therefore, a smaller ro-ro vessel was quickly replaced by a larger vessel with nearly 4,200 lane metres for cargo.
The Superstar ro-pax newbuilding programme has proceeded well in China. Both vessels have been launched and they are expected to be delivered during the third and fourth quarter of 2023. Both will start to operate between Finland and Sweden on the Naantali–Långnäs–Kapellskär route. While other shipping companies have closed lines, Finnlines is confident that combined carriage of freight and passengers brings many benefits to our customers.
The Superstar vessels will increase the cargo and passenger capacity by 30 per cent and 50 per cent, respectively on the Finland–Sweden route and they will offer a higher service level than the current two vessels. Finnlines continues to focus on cargo, but on this line we will also address a wider passenger segment, such as foot passengers. With these modern and high-class cargo-passenger vessels we can offer an attractive option for passenger travel to inhabitants on the Åland Islands, who are dependent on regular sea connections, and travellers from Sweden and Finland.
The world needs shipping and reliable sea transport services. We continuously invest in new vessels and bring more capacity to the Baltic Sea, Biscay traffic and North Sea traffic. We also invest in environmental technology in order to comply with EU regulation and IMO guidelines and to reduce the carbon footprint and other air emissions more efficiently than technical solutions on the older vessels do. As the Finnlines fleet grows, 200 new jobs are open on vessels flying the Finnish flag. Finnlines is well prepared to service its customers with its sustainable fleet in 2023 and long beyond."
Full report https://www.finnlines.com/company/financial-information/financial-reviews/
© Shippax
---
Most read

CLdN to start new Teesport service from Zeebrugge / Rotterdam and significantly expand capacity to Purfleet
Mar 14 2023
DFDS to launch new Izmir - Sète ro-ro route on 2 April 2023
Mar 14 2023
Products