Celestyal Cruises acquires former HAL-owned RYNDAM as it starts its fleet expansion programme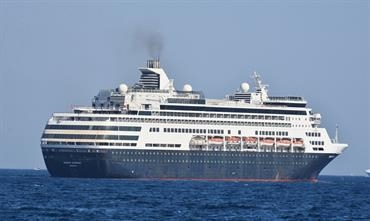 AEGEAN GODDESS © Marc Ottini
Celestyal Cruises acquires former HAL-owned RYNDAM as it starts its fleet expansion programme

Feb 28 2023
Cruise
Following delays during the COVID-19 pandemic, Celestyal Cruises has started its planned fleet expansion programme with the acquisition of the cruise vessel AEGEAN GODDES from Greece's Seajets. The 1994-built vessel is Holland America Line's former RYNDAM, and recently operated as PACIFIC ARIA for P&O Cruises Australia.
You are not logged in
Login in or become a member to read all the articles on shippax.com
Access to our online news service
Extended search function
Instant access after purchase
And much more!