Best-ever first quarter result for DFDS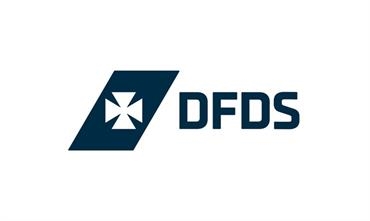 FinanceDFDS achieved a 4% increase in revenue for the first three months of 2017 - its best-ever first quarter result. Profit before tax was up by 10% thanks to strong freight performance despite slightly weaker UK passenger numbers due to the late Easter.
UK-Continental trade continues to grow and the company reports a 10% increase in shipments on its North Sea freight routes and a 3% rise in freight on cross-Channel routes from Dover to Calais and Dunkerque. First quarter revenues for the group were EUR 432.4m, compared with EUR 414.1m for the first three months of 2016.
Freight volumes across the network, including services from the UK to Holland, France and Scandinavia were up by 7%. This helped the Shipping Division to a first quarter operating profit (EBITDA) of EUR 55.6m, despite lower levels of passenger activity during the off peak season.
Kasper Moos, vice president for DFDS in the UK, said: "Our continuous improvement is driven by hard work, an intense focus on the needs of customers and our efficient operating model, as well as major investment programmes. We look forward to adding two newbuild ro-ro ships to our North Sea fleet later this year."
© Shippax / Russell Plummer
---