BC Ferries 2021 year-end results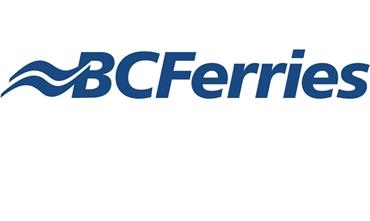 FinanceBC Ferries carried 13.1 million passengers and 6.7 million vehicles in 2021 (fiscal year ending on 31 March 2021) – a decrease of 40% and 24%, respectively, compared to the same period in the prior year.
In December 2020, BC Ferries received CAD 308 million through the Safe Restart Program, a federal-provincial initiative intended to help provinces and territories safely restart their economies.
In the year ended 31 March 2021, net earnings were CAD 21.0 million, a decrease of CAD 7.8 million compared to net earnings of CAD 28.8 million in the prior year. This reflects BC Ferries' recognition of CAD 186.0 million from the CAD 308 million in Safe Restart funding received this fiscal year. Without the CAD 186.0 million in Safe Restart funding – recognised as revenue – the net loss for the year would have been CAD 165.0 million.
Inclusive of the Safe Restart funding, revenues decreased by CAD 76.1 million, or 8.1% in fiscal 2021 compared to the prior year. Without the revenue contributed by Safe Restart funding, fiscal 2021 total revenues would have decreased by CAD 262.1 million to CAD 679.3 million, or 27.8% lower than in fiscal 2020.
In response to the impact of COVID-19 on ferry operations, BC Ferries reviewed all spending and reduced its operating expenses in fiscal 2021 by CAD 76.3 million or 8.9% to CAD 779.8 million from CAD 856.1 million in the previous year. The reduction was mainly due to reduced roundtrips on the major routes and the deferral of certain discretionary costs. The expense reduction includes reduced labour costs, fuel consumption, contracted services, depreciation expense and other miscellaneous costs.
Full report here https://www.bcferries.com/news-releases/bc-ferries-releases-year-end-results-2020
© Shippax / PR
---
Most read
Press Releases
Jul 29 2021
Fincantieri 1H 2021 results
---
Jul 29 2021
MEYER WERFT puts together a package for the future
---
Jul 29 2021
Schlepp- und Fährgesellschaft Kiel awards additio...
---
See all press releases
Products