AS Tallink Grupp Unaudited Consolidated Interim Report Q2 2017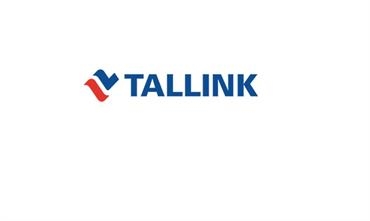 FinanceIn the second quarter (1 April – 30 June) of the 2017 financial year Tallink Grupp AS and its subsidiaries (the Group) carried 2.6 million passengers which is 6.8% more compared to the second quarter last year.
The Group's unaudited revenue for the second quarter increased by 6.0% to the total of EUR 259.9m. Unaudited EBITDA for the second quarter increased by 35.1% to the total of EUR 48.9m (EUR 36.2m, Q2 2016) and unaudited net profit increased by 83.2% to the total of EUR 17.9m (EUR 9.8m, Q2 2016).
In the second quarter, the Group's revenue and operating result was impacted by following operational factors:
-          After the rerouting of ships in December 2016, the carriage capacity increased on the number of operated routes;
-          In the second quarter of 2017, one cruise ferry operated the Tallinn-Helsinki route cruise service compared to two cruise ferries in the same period last year;
-          In the financial year 2017 the Easter holidays seasonal traffic fell into the beginning of the second quarter, last year the holidays were in the first quarter.
Full report here https://cns.omxgroup.com/cdsPublic/viewDisclosure.action?disclosureId=786421&messageId=989130
© Shippax / PR
---
Most popular
Press Releases
Jul 17 2018
STI Marine Firestop Names Elpro Group AS its Norw...
---
Jul 17 2018
A new class of ultra-eco-friendly ships for TUI C...
---
Jul 17 2018
Norwegian Cruise Line Holdings Confirms Orders fo...
---
See all press releases
Products