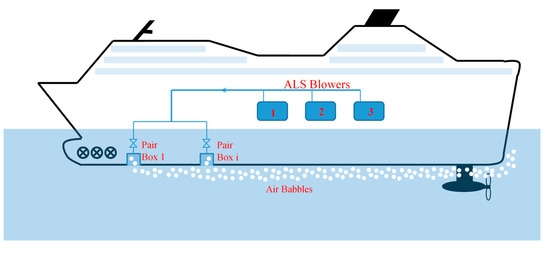 Trident BMC has won a contract to install an air lubrication system (ALS)!
A cruise ship from a major cruise company will sail more sustainably thanks to an ALS that a team from Trident BMC will install. Air lubrication helps to reduce fuel consumption because it allows vessels to keep the same speed while saving up to 10% of the bunker or to sail faster while keeping the same consumption.
The work by Trident BMC will include the following:

- The engineering process with 3D scanning to speed up installation;
- The installation of about 350 metres of stainless steel piping routed to supply each distribution box;
- The distribution boxes will be at the double bottom, below the tank top; the boxes will be protected with anodes;
- The main components will be located in the forward part of the vessel: 
- Centrifugal compressors, inlet filters, air inlet coolers, and structural airboxes.

The piping will be installed while the cruise ship is in service; the rest during dry dock. A team of certified welders and fitters from Trident BMC will complete the entire process.
---