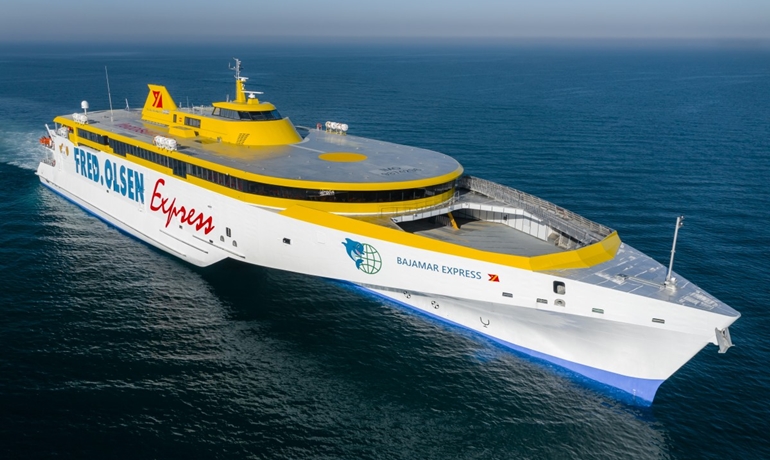 2020-built trimaran BAJAMAR EXPRESS © Austal
More than three million passengers travelled with Fred. Olsen Express in 2022
High-speedFred. Olsen Express recovers to pre-pandemic passenger levels in 2022 with an average of 9,000 daily passengers. 3,275,000 people chose the shipping company during the past year to travel, 25% more than in 2021.
Of the total passengers, 83% were Canarian residents, while the remaining 17% (about 550,000) were non-residents, which reflects the recovery of foreign tourism also in trips between islands. 
In total, the company made 19,500 trips last year, 30% more than in 2021. In addition, they transported more than one million vehicles, both passenger cars and goods transport, which represents a 15% growth compared to the previous year.
Although all routes have experienced positive growth during 2022, the route between Gran Canaria and Tenerife is the most in demand, thanks to the two new trimarans that joined between 2020 and 2021 and have made the trip more comfortable for more than one million passengers and the 300,000 vehicles that have chosen this route this year.
© Shippax
---