Construction of Neoline Armateurs first sail ro-ro to start as Corsica Ferries buys into the company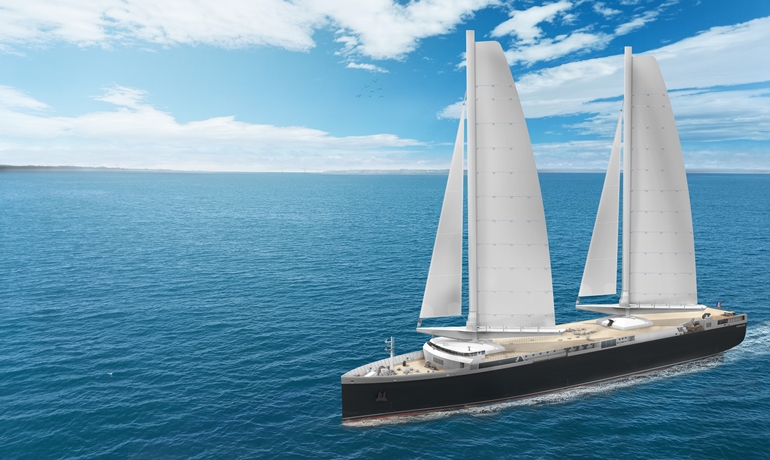 Construction of Neoline Armateurs first sail ro-ro to start as Corsica Ferries buys into the company
Ro-roThe project to build the world's first oceangoing sail-powered freight ro-ro vessel has taken a major step forward following the news that Corsica Ferries has taken an undisclosed stake in Nantes-based Neoline Armateurs. With Corsica Ferries financial input, construction work on the first newbuilding can start.
Neoline plans to start a two-ship fortnightly Transatlantic ro-ro service, aimed at niche cargoes, using two ro-ro vessels powered almost totally by sail from 2025. The initial service will link Saint-Nazaire, France to the American East Coast (Halifax/Baltimore), via St-Pierre and Miquelon.
Designed by French naval architects MAURIC the sail-powered ro-ros will measure 136m x 24.2m, with a draught of 5.5m and will be able to carry 1,200 lanemetres of vehicles, 400 cars or 265 TEU of containers, representing 5,000 tonnes of goods. Ro-ro cargo up to 9.8m high and 12.8 wide will be accommodated on the new vessels.
In May last year Neoline decided to outfit its new eco-friendly ro-ros with the Solid Sail rigging system, developed by shipbuilder Chantiers de l'Atlantique as opposed to a previous design.
© Shippax / MH
---