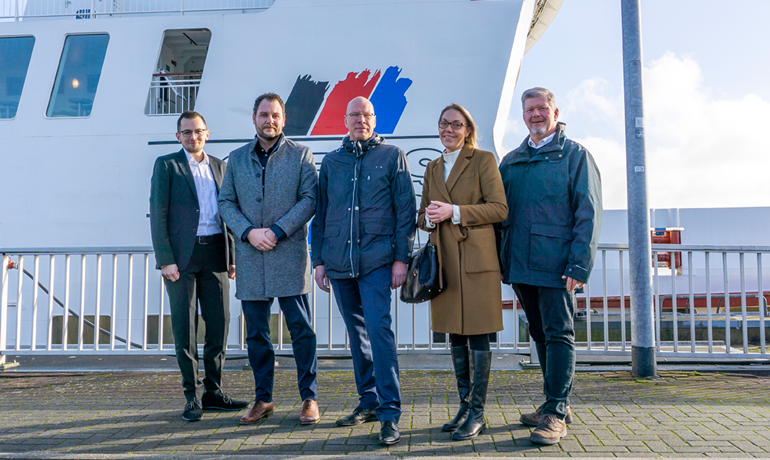 Picture showing from the left: Jan Meyer (AG EMS), Stefan Beekhuis (AG EMS), Niclas Blomström (Hogia), Maria Åkersten (Hogia), Claus Hirsch (AG EMS).
AG EMS selects Hogia Ferry Systems
German ferry operator Aktien-Gesellschaft EMS ("AG EMS") has partnered with Hogia Ferry Systems to implement their standard reservation software BOOKIT.
AG EMS operates a ferry service between Emden and the island Borkum, using both traditional and high-speed ferries. The company will also use BOOKIT for its river cruises and excursions.
"Being in operation for over 175 years, AG EMS is a very honorable company with a wide offering of services to islanders and visitors. We are excited for this opportunity, and we are very pleased that they put their trust in us" says Niclas Blomstrom, Managing Director at Hogia Ferry Systems. He continues "With BOOKIT, AG EMS will have the reservation platform to significantly improve the customer experience and provide a better tool for their staff. I am sure this is the start of a great and long-term partnership, and we welcome AG EMS to the BOOKIT Community".
Stefan Beekhuis, CIO at AG EMS, says "We had reached the end of opportunities with our current system, and we needed a modern and reliable standard ferry reservation and check-in system to replace it. We researched the market and had discussions with a neighbor ferry operator. After doing a proof-of-concept project with Hogia Ferry Systems, we decided that they were the best fit for us. BOOKIT offers everything we asked for and the extensive BOOKIT API will give us the opportunity to build our own customer facing applications and web sites, which we saw as a huge benefit."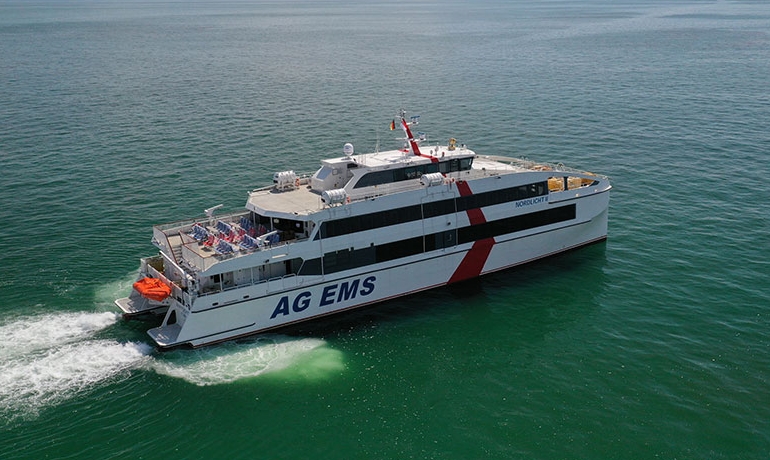 NORDLICHT II © Incat Crowther
---