Shippax News Bulletin – 36
- In association with Interferry 
Dear Subscriber,
Please find the headlines of the news added to the Shippax website during week 36.
Want to read the full story? See our offers
Have a nice weekend!
---
DFDS boosts capacity on Kiel-Klaipeda route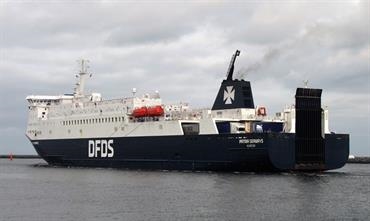 To meet customer demand, DFDS will increase the number of weekly Kiel-Klaipeda sailings from seven to eight. As of 6 September, PATRIA SEAWAYS will perform a weekly roundtrip between Klaipeda and Kiel Ostuferhafen.
---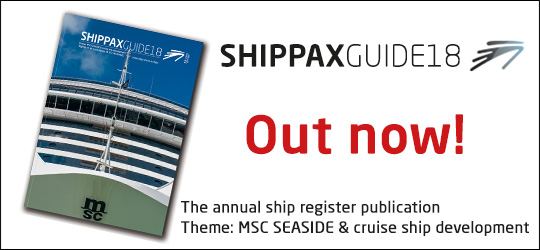 ---
Labrador Marine Inc buys double-ender GRETE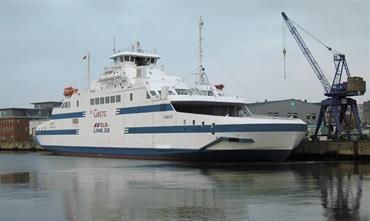 Canadian East Coast ferry operator Labrador Marine's search for a replacement vessel for its 1970-built ro-pax APOLLO seems to be over following reports from Germany that the company has bought the 97.84m double-ender passenger/vehicle ferry GRETE.
---
Mitsubishi Heavy Industries wants to tap into luxury ferry segment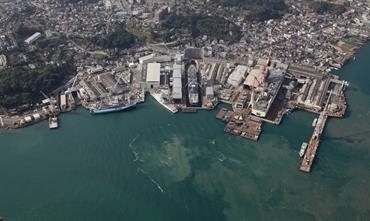 Mitsubishi Heavy Industries (MHI) is poised to land orders for luxury ferries from Europe, Koji Okura, President of Mitsubishi Shipbuilding Co. – a wholly owned subsidiary of MHI – told Kyodo News Service on 3 September 2018.
---
Moby's Piombino-Olbia route could become passenger and car-only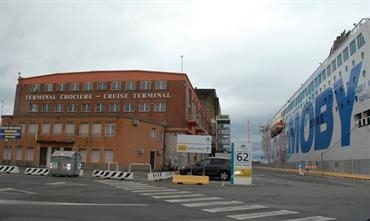 According to a source connected to trade union UGL, Moby will no longer carry freight on its ro-paxes serving the mainland Port of Piombino (Tuscany) to Olbia (Sardinia) service. The Onorato-controlled company plans to centralize cargo business in Livorno, meeting market demands.
---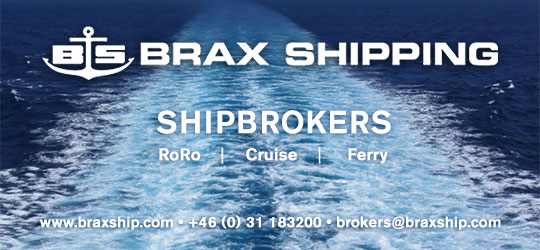 ---
Striking seafarers win pay rise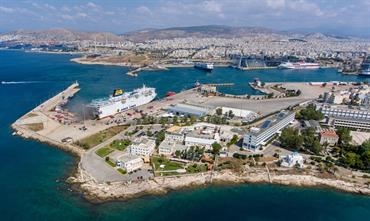 Just two weeks after Greece emerged from a three-year eurozone bailout programme designed to help it cope with the fallout from its debt crisis, seafarers working on ferries in the vast domestic network have strong-armed owners into giving them a modest pay rise.
---
Smooth transition of ferry traffic to Bornholm – HAMMERODDE now in Landskrona to emerge as STENA VINGA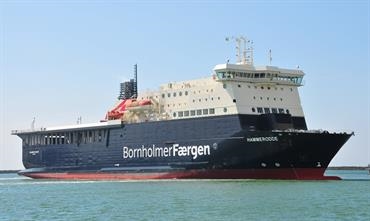 Stena Line's replacement vessel for the 1981-built, 1,598-lanemetre STENA GOTHICA on its Gothenburg-Frederikshavn service – the 2005-built, 1,548-lanemetre STENA VINGA – arrived at Swedish repairer Oresund Dry Docks in Landskrona on 2 September for drydocking, repainting and internal modifications to ready the vessel for her new role.
---
BLUE STAR 2 to be temporarily introduced between Piraeus and Chania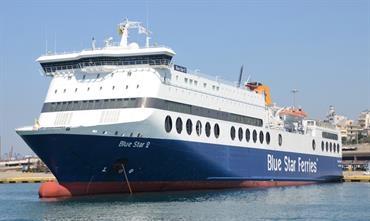 Following the vehicle deck fire on board EL. VENIZELOS – which was finally extinguished on 1 September – Anek Lines has announced an adapted sailing schedule with BLUE STAR 2 being brought in, replacing EL. VENIZELOS and Blue Star Ferries' BLUE GALAXY on the Piraeus-Chania (Souda Bay) route.
---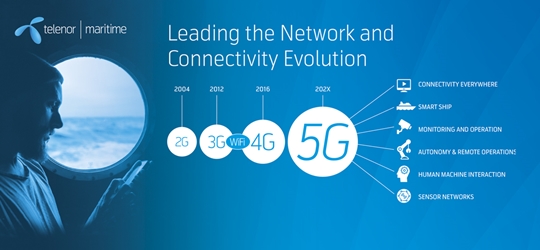 ---
Steel cutting ceremony of Viking Line's Chinese newbuild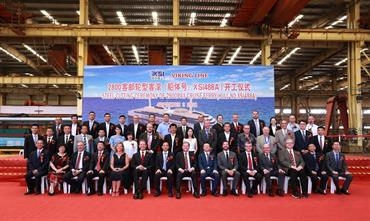 The first steel of what will become Viking Line's new Stockholm-Åland-Turku cruise ferry was cut at Xiamen Shipbuilding Industry (XSI) on 3 September.
---
(UPDATED) Baja Ferries is buyer of STENA CARRIER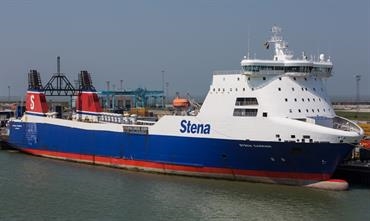 Last week Shippax reported that STENA CARRIER had been sold to unnamed buyers with STENA FREIGHTER to be disposed of by Stena RoRo during the last quarter of 2018.
---
Fred. Olsen Express presents a new route and a new ferry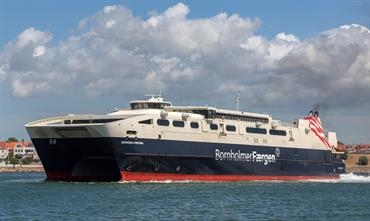 In a press release, Fred. Olsen Express announces a new route starting on Monday, 15 October. The new route will be between the ports of Las Palmas on the Island of Gran Canaria, and that of Arrecife on the Island of Lanzarote.
---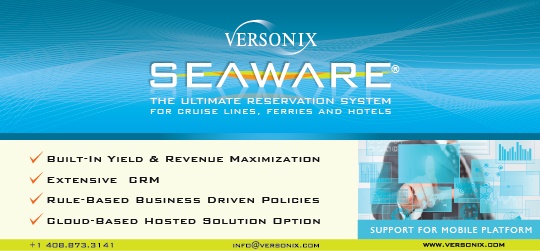 ---
Financials
La Méridionale increases turnover during 1H 2018
Thanks to growing freight volumes (+2.6%), growing passenger volumes (+8.6%) as well as a new subsidy regime, the Marseille-based operator managed to increase turnover by 12.8% to EUR 59.2 million, with an operating profit of EUR 4.9 million, compared to a EUR 1.3 million loss during the first half of 2017.
---
Press Releases
Rolls-Royce and MOL verify enhanced navigational safety with intelligent awareness tests aboard passenger ferry
The capacity for Intelligent Awareness and machine learning technologies to significantly improve navigational safety has been verified by Rolls-Royce and Japanese shipping company Mitsui O.S.K. Lines, Ltd. (MOL), following the success of a pilot project aboard a 165m passenger ferry, SUNFLOWER GOLD.
Viking aquires leading lifeboat manufacturer
The acquisition of lifeboat solution provider Norsafe is another boost for VIKING's worldwide capabilities, ensuring a unique and unmatched product and service offering in the maritime safety industry.
Rolls-Royce introduces new MTU hybrid propulsion systems for ships
Completely integrated MTU hybrid propulsion systems as of 2020. Variable operational modes and power ranges between 1,000 and 4,000 kilowatts for yachts, work boats, ferries and patrol boats.
ABB launches next-generation DP system, paving the way towards autonomous shipping
The ABB Ability™ Marine Pilot Control dynamic positioning (DP) system, unveiled at the maritime trade fair SMM, simplifies ship maneuvering with an intuitive touchscreen-based user interface and enables safer, more efficient ship operations.
StormGeo acquires Nautisk to deliver industry-leading planning and navigation digital solutions for the global maritime industry
StormGeo, a world-leading provider of weather intelligence and decision support services, today announces it has entered into an agreement to acquire Nautisk, a leading global supplier of maritime charts and publications to the merchant marine from NHST Media Group.
Inmarsat unveils major new IoT service for the shipping industry
Fleet Data fully utilises Voyage Data Recorder ship to shore connectivity infrastructure with dedicated bandwidth to offer a clear pathway to maritime digitalisation.
Wärtsilä at the forefront of radar technology with new solid state offering
The technology group Wärtsilä announces the introduction of its new Nacos Platinum solid state S-Band radar system. This next generation marine radar offering promotes safety via optimised target detection, regardless of the prevailing environmental conditions. Furthermore, the compact design enhances system reliability, while the elimination of a magnetron creates a significant reduction in maintenance costs compared to conventional radar systems.
Efficiency of Wärtsilä Ballast Water Management System endorsed with USCG Type Approval
The technology group Wärtsilä's Aquarius EC Ballast Water Management System (BWMS) has been granted Type Approval by the United States Coastguard (USCG) authorities. This approval verifies that the product has met the specified regulatory, technical, and safety requirements, and represents an endorsement of its design and efficiency principles.
Wärtsilä partners with theDOCK to seek innovative startup potential
Wärtsilä announces an official partnership with theDOCK Innovation Hub, an Israel-based maritime-focused startup accelerator, in a move it hopes will see the Technology giant connecting with the hottest local talent and emerging technologies within the marine sector. TheDOCK brings together maritime stalwarts and aspiring creative startups to deliver practical innovations for port, shipping and logistics operations.
New Rolls-Royce health management system offers deeper insight into system and machinery performance
Rolls-Royce continues to develop its ship intelligence offerings to the market, and now introduces a pioneering new solution for Health Management of ship equipment. The technology is aimed at elevating the way in which customers manage and maintain the equipment and systems onboard their ships.
---
Press Releases
May 29 2020
Finnlines is an integral part of Finland's securi...
---
May 29 2020
Estonians, Finns and Swedes keen to holiday in ne...
---
May 29 2020
European Commission acknowledges strategic import...
---
See all press releases